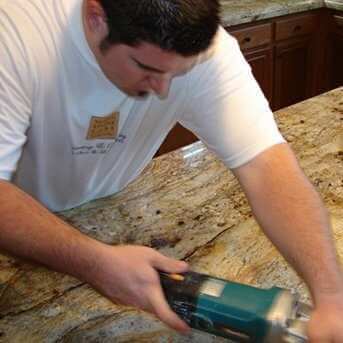 Allow me to introduce you to Natural Stone Care, a family owned business dedicated to expert craftmanship.
Since 1988 we have been serving Southern California — Orange County, Los Angeles County and San Diego — with specialized cleaning, refinishing, honing, polishing, and protection services and easy to use core products for all interior and exterior natural stone, tile, grout, concrete, glass, metal and wood surfaces. Our flooring, countertop, shower, driveway…. garage and pool surround services are offered to both residential and commercial clients.
We are a family owned and operated company. comprised of meticulous, expert craftsmen who specialize in customized interior and exterior travertine cleaning, stone cleaning and tile and grout cleaning for homeowners, specifiers, builders, architects, realtors, and property managers.
Read More
TIPS

& ARTICLES

These tips and articles address many common concerns about day-to-day maintenance, as well as not-so-common problems.
We regularly add new content, so please visit often, because you might find some very valuable new information.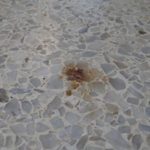 Before you think about having tile or carpet installed over the terrazzo because of a stain, consider these simple, cost-saving alternatives.
Stains on terrazzo can be unsightly and may lead you to decide you have no choice but to have tile or carpet installed over it,
read more
WHAT OUR CUSTOMERS TELL US…
Dear Pat,

This past week you and Tony spent three days in our home in the Carmel Valley area of San Diego. The home has marble throughout the living, dining, and bathroom, and because of a recent first floor flood, it had been scratched by all the heavy drying machinery. The kitchen has a white tile floor and the grout had been heavily soiled by the flood and the rehab contractors. We hired Natural Stone to sand and polish the marble as well as to clean the kitchen grout and polish the tile. We couldn't be more pleased. You and Tony were the most punctual, courteous, and professional contractors we've ever worked with. You started every day on time, and when you ended each day you had cleaned and tidied up the work areas. But even more important is the quality of the work. The marble is absolutely gorgeous!! The scratches are completely gone and the shine is that of a brand new floor. It is stunningly beautiful.

Your high standards for quality and your attention to detail was most impressive. I would happily refer to you and sing your company's praises to anyone.

, Carmel Valley in San Diego, CA